Clinics With Dana Hokana
I want to personally invite you to one of my clinics. I truly believe that my clinics have something to offer every horse owners, horse riders, or horse enthusiast. In all of my clinics, you will learn about the basic fundamentals, principles, and body mechanics that surround the horse that we all love. 
2023 Clinic Schedule
Horse Expo Canada – April 28-30 
Big Sky, MT – May 6-7, with a special lesson day on the 5th 
Big Sky, MT – October 7-8, with a special lesson day on the 6th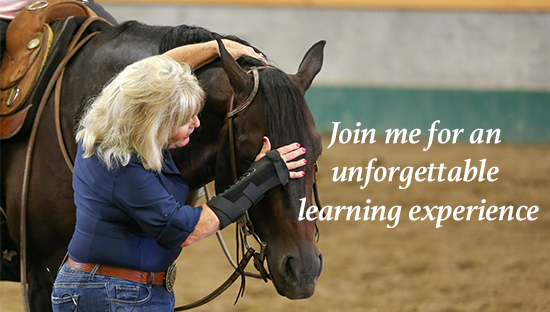 Fundamentals of Horsemanship For Any Level of Rider
You will learn about the body mechanics involved in your horses movement and gaits. You will learn how your riding and training can either hinder or damage your horses natural movement, or how you can improve, help and exonerate your horses natural movement. You will learn how to use your body, your seat, your legs, your hands and your rhythm to correctly ride your horse. We will deal with mental blockage including: fear, negative mindsets that get in the way or stop you from becoming that confident, positive, effective rider that you dream of becoming.
You will also learn how to use your hands correctly. As well as understanding the pick up and release, direction of pull, and pounds of pressure in your hands. Learning to ride mindfully is a huge goal that I have for you. You will learn about bits and bridles, riding one handed verses two handed. A key focus of the clinic will be developing body control on your horse. You will learn some fabulous body control exercises that will help strengthen and supple your horse. These body control exercises will improve your horses movement, responsiveness, willingness and range of motion. They will definitely take you to a whole new level. My clinic can be a life changing experience for you and your horse. Come join me at my next clinic and develop a happy, willing partnership with your horse, and excel like you never have before! 
See What Others Have to Say About A Clinic With Dana
"I started doing video lessons with Dana a couple years ago and was able to go to one of her clinics in Big Sky this spring.  It was such a great experience!  The one on one time with her was amazing.  I learned so much.  She's such a supportive and genuine person.  I will definitely go to another one of her clinics." – Montana Clinic Participant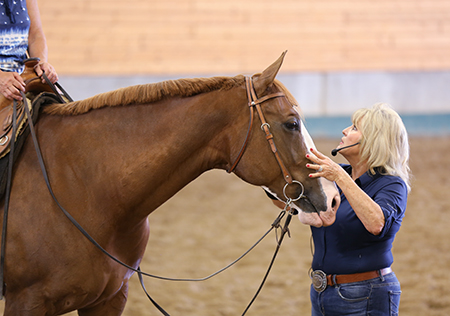 Mady and Sally
If I had to use one word to describe Dana's clinics, it would be transformational. To watch riders and horses come to the clinic with a problem to be solved, a goal to be reached, and with more questions than answers; and to witness the transformation at the end of the clinic is a sight to behold.
Our story. My daughter, 13 years old at the time she attended her first of Dana's clinic in October, 2020. Her mare was broken and not in the way you want your horse to be broken. Her timing was off, she was anxious, she threw her head at every lope off, she was leaning, and just clumsy. Mady was hungry to get her horse defined, collected, calm, and finished.
5 clinics later and hours of video and Facetime lessons… Mady has broken through to the other side and is gaining confidence in her lope offs, her mare is collected and responsive to each cue, and they are excited to show in the lope classes with success!
The transformation of our horse is due to Dana's training and program. We would have never invested in this had we not attended the clinics and witnessed successful transformations of other horse and riders. Dana is gifted in understanding the dynamic of horse and rider and she uses her gifts to help each team reach their goals, solve their problems, and get the answers they are looking for. Every clinic we have experienced a transformation. We look forward to each clinic and are excited to see the next level of Sally's "makeover".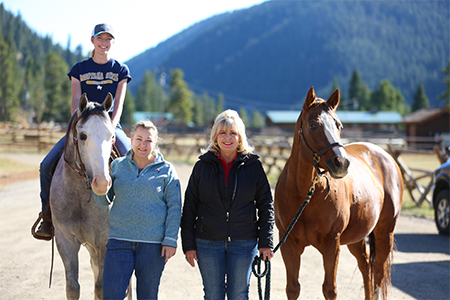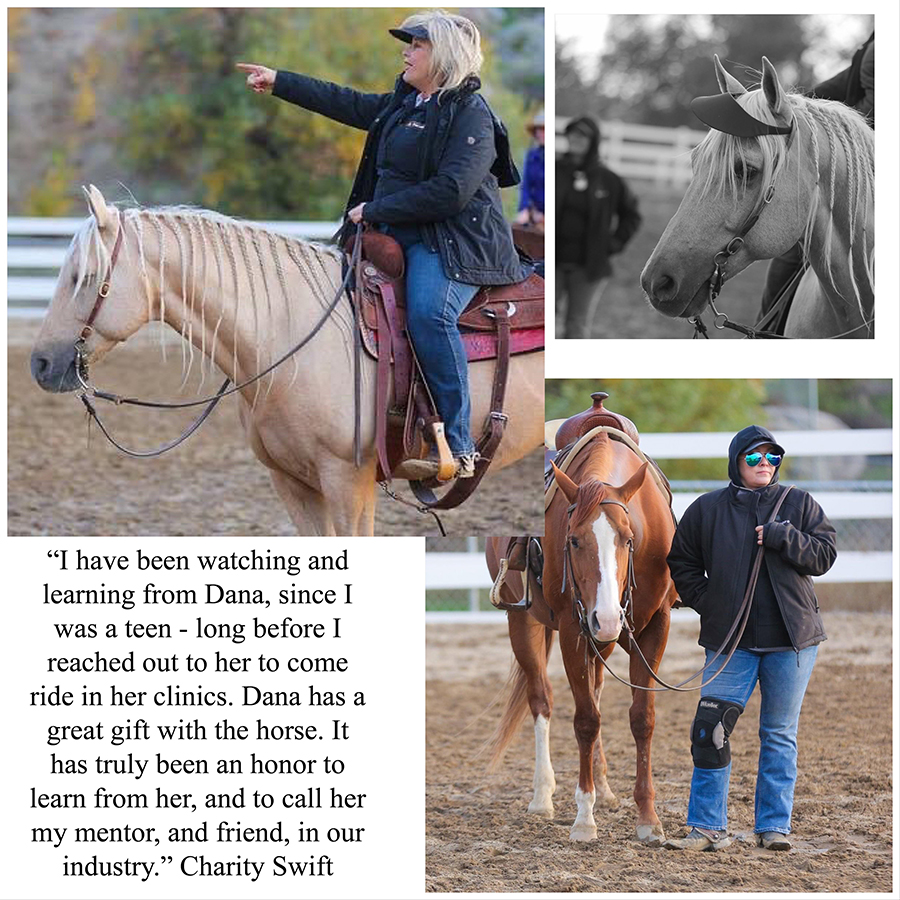 We would be honored to pray for your specific needs. Please fill out the prayer request form if you would like to request that we pray for you.
"For I know the plans and thoughts that I have for you,' says the Lord, 'plans for peace and well-being and not for disaster, to give you a future and a hope."
- Jeremiah 29:11

"For I know the plans and thoughts that I have for you,' says the Lord, 'plans for peace and well-being and not for disaster, to give you a future and a hope."
- Jeremiah 29:11
Mon - Fri: 8:00am - 4:00pm
Saturday: 9:00am - 3:00pm
Sunday: Closed